Travel Is My Textbook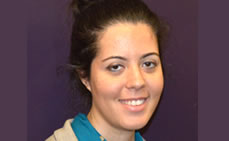 My plane ticket was my most valuable textbook. During my early years, my parents would take my siblings and I to different cities so that we could visit relatives and learn from the locals. By the time I reached adulthood, I had been lucky enough to have lived in several countries. I was born on one continent, raised in another and had adventures in a few others along the way.
Waking up to a strange bed, with the sounds of church bells or the athan (Muslim prayer) were days in which I learned the most. Being greeted with a foreign language and forced to decipher writings in a menu full of peculiar ingredients excited me. Learning about countries in geography class was one of my favorite subjects in school, but getting up and walking on the streets taught me things that history, economics, sociology, psychology and literature class could not.
While pursuing my undergraduate studies in the States, I had the chance to study twice in Europe. Planning the trip around my classes was a challenge. I listened to tapes of people speaking in Czech before I jetted off to Prague, Czech Republic, to study film. I studied maps of Spain before I packed my bags to study in Madrid. If you have the chance to study abroad, you should take it. A huge part of my education was travel. Getting on planes, trains, buses, trams, cabs and on foot taught me things that no online website or book could. Speaking to the locals, walking into museums or public libraries really paved my way to understanding more about others—and myself. School should be taken seriously no matter where your classroom is and I think travel only enhanced those things highlighted in my textbooks at home.
There is a saying that goes, "The more you learn, the less you know." When you travel, you get out of your comfort zone and walk through the streets that millions of others have walked before you. It is a humbling experience and one that contributed most to my overall education. #