EXCLUSIVE INTERVIEW:

Dr. Donald Vogel, Director, Hunter College Center Communication Disorders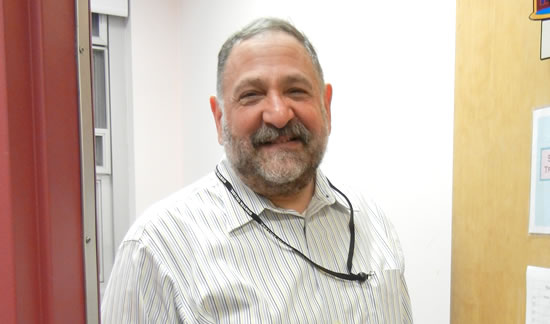 "Hear Today, Gone Tomorrow" is the new hearing conversation ad campaign that can be found plastered in subway cars and bus stops across the city. With the baby boomers aging and more and more individuals being diagnosed with communications disorders and hearing loss associated with exposure to loud sounds from headphone use, the field of Speech-Language Pathology and Audiology is growing. In fact, both fields are expected to grow significantly between now and 2020, creating several new jobs according to the Bureau of Labor Statistics.
Education Update recently toured the Hunter College Center for Communication Disorders (HCCCD), which located at Hunter's Brookdale Campus, along with the department of Speech Language Pathology and Audiology, which provides graduate-level training for students obtaining masters' degrees in Speech Language Pathology at Hunter College and doctorate degrees through a consortium of Hunter College, Brooklyn College and the CUNY Graduate Center. The center serves as a clinical training site for these students as well as a state of the art center for diagnostic hearing and speech-language services and treatment.
The site is a true gem both for the future professionals that learn there and the patients who are seen there. Dr. Donald Vogel, Director of HCCCD, spoke of the advantages of receiving services from a university clinic because of the immense attention each client receives. Student clinicians who work with each client also work with a professor in the department to develop the perfect fit diagnosis and therapy plan for each client. Vogel, an audiologist, came to Hunter College after years of experience as a clinical audiologist working at Lenox Hill Hospital, Manhattan Eye, Ear and Throat Hospital and Kingsbrook Jewish Medical Center. After many years as a clinical audiologist, he decided it was time to help train the next generation.
The center is open Monday through Thursday 10 a.m. to 6 p.m. For more information or to schedule an appointment, call HCCCD at (212) 481-4464. #