GUEST EDITORIAL
Raising the Bar for Women Behind Bars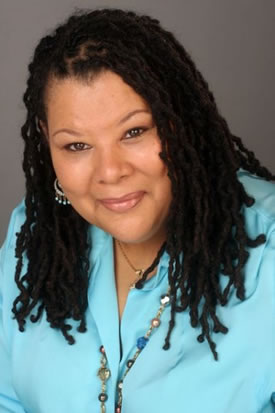 I have had a front row seat for the past dozen years watching the transformative power that education can have on women who face extraordinary challenges. First, as a student and then—for the last seven years—as executive director of College and Community Fellowship (CCF), I have learned first hand the importance of education on the lives, not just of the students themselves, but their families, the organizations that hire them and their community.
The CCF is a non-profit organization that serves as a resource for formerly incarcerated women in New York City. We help women transition back into their communities, through strategies focusing on higher education, leadership development, increasing social capital, economic stability, and artistic expression. Our goal is not just to assist women to reintegrate into their communities, but to work to help lift them up.
Since 2000, we have had the honor to see over 400 women overcome incredible challenges. The women we work with succeed not solely because we are there to provide guidance and structure to their quest, but because they are incredibly motivated and resilient. The challenges these women have faced through the course of their lives often have left them with a sense of hopelessness. But as we work with them we see, one by one, how they grow and once again find the hope that seemed altogether lost. For many of our clients and students, the chance of attaining any type of education was out of reach. That's why CCF's primary objective is providing educational support services to help our students earn undergraduate and graduate degrees from accredited colleges or universities in the greater New York metropolitan area. Those enrolled in our program receive counseling, financial literacy education, peer support services, tutoring and referral services, and other extracurricular activities. Through monthly community meetings, they are able to discuss common issues as it pertains to their education, receive life skills training, and have a source of support and advice.
Their effort has paid off. Some 65 percent of the more than 400 women in our program have graduated within four years. Sixty-one of them have gone on to get Master's degrees and we have one with a doctorate degree and two more who are close to being PhDs. They get full time jobs, reunite with their families and contribute to their communities. Perhaps the best metric of all, under two percent have gone back to prison, compared with some 40 percent of female releasees who become re-incarcerated within three years in New York State.
However, the work that we do is not just limited to serving women in New York City. Far too many women, and men, too, are still within the criminal justice system without access to higher education. It has become quite apparent that in order to compete in today's economy, a college degree is almost a requirement. Unfortunately, in response to the "tough on crime" attitude that was pervasive throughout the 1990s, legislators have made misguided policy decisions that have had long standing ramifications. In 1994, the U.S. Congress revoked federal Pell Grant eligibility for incarcerated individuals and New York State followed suit by eliminating tuition Assistance Program (TAP) grants for prison programs the following year.
That is why we, along with the Fortune Society, and the Center for Community Alternatives (CCA), formed the Education from the Inside Out Coalition (EIO). Together, we are working to remove the barriers to higher education facing currently and formerly incarcerated individuals. Our main efforts are the reinstatement of Pell Grants across the nation, TAP eligibility for incarcerated individuals in New York, and the removal of "the box" on college applications inquiring about past criminal justice involvement, which unfairly stigmatizes those who have paid their debt to society and are working diligently to move beyond their past.
There is a lot to be done to revise the mind-set of many people who have strongly held negative views on people who have been in prison. Only through our combined efforts can we ensure that women served by CCF, and all people denied access to higher education, can overcome the adversity they face and get the boost they need to fully participate in society.#
Vivian Nixon is the executive director of the College and Community Fellowship and Co-Founder of the Education From the Inside Out Coalition. For more information, visit: www.collegeandcommunity.org