Careers for the 21st Century
Given the expense of an education and that it is necessary economically as well as for emotional and intellectual fulfillment, what are the choices after graduation? So many individuals of all ages are having trouble finding work. Education Update thought it would be helpful to have an ongoing column interviewing people about their work, how they prepared for it, how one goal was transformed into another and in short, to show career choices available. So, here we go!
Daphne Pinkerson, Documentary Producer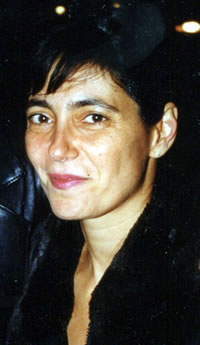 What is your current career?
I am primarily a producer and work in documentary film production at Blowback Production.
Which college did you attend, and what was your major?
Barnard College, Political Science.
Did you have internships, and were they helpful?
My most helpful internships were during graduate school at the School of International and Public Affairs at Columbia University, where I received a Master's degree in International Affairs with a concentration on courses at the Journalism School. I did a number of internships at documentary film companies, which were doing films about international issues. It was like going to film school for free.
Who were some of your mentors?
The documentary filmmakers: Marc Levin and Al Levin, Sheila Nevins, the head of non-fiction programming at HBO.
Kasia Nikhamina, Small Business Owner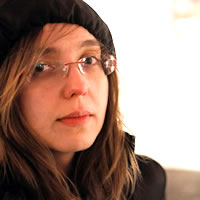 What is your current career?
My husband, Ilya, and I launched Redbeard Bikes, a full-service bicycle shop, in DUMBO, Brooklyn, in the fall of 2012. One year after we opened, we moved to a new, larger location around the corner. We sell bicycles and accessories, and do repairs and fittings. Ilya and I collaborate closely on all aspects of running the shop, though I focus on the bookkeeping and marketing. I also help out in a sales capacity, especially when it comes to helmets. When I'm not working at the shop, I write plays and prose. My site is www.TheMayorsHotel.com.
Which college did you attend, and what was your major?
I attended Columbia College, class of 2007. I majored in Comparative Literature and Society. My languages were Russian, Polish, and Spanish.
Did you have internships, and were they helpful? Who were some of your mentors?
Two internships stand out for me: my time at Education Update while I was in high school, and my time assisting Frank Bohan at the Harriman Institute at Columbia. Pola Rosen would send me out into the field on assignment -- no ifs and buts, tough love—and so I began to overcome my intense childhood shyness. Frank taught me everything I know about accounts payable and receivable, while telling me stories about growing up Irish in Brooklyn, back in the day. Both offices, actually, were like home to me; they set the bar high for my future jobs in terms of warmth and close-knit teams. After college, I worked in the Rackets Bureau of the New York Country District Attorney's Office for about three years, and then another three years in Investor Relations at the D. E. Shaw group, a hedge fund.
Aleksandr Akulov, Financial Manager
What is your current career?
I worked on the Corporate Development team with the new financial products group, and was heavily involved with M&A targets and strategic partnerships, in addition to organic business incubation across all the financial products. I then advanced to work as an equity specialist with a focus on derivative products providing analytical services to both the buy-side and the sell-side. Most recently, I was promoted within Bloomberg LP and work in trading systems at Bloomberg Asset and Investment Manager (AIM) that delivers global, multi-asset solutions for front-end portfolio, trading, and middle & back office operations for buy-side institutions, hedge funds, and proprietary trading desks.
Which college did you attend, and what was your major?
I attended the Macaulay Honors College at Hunter College with a major in Economics and Political Science.
Did you have internships, and were they helpful?
Yes. I first interned at Scott Balice Strategies (acquired by PFM Group), ranked top-10 financial advisory firms in the country, specializing in providing financial advisory services to the largest governments, corporations and non-profit organizations. Internships are essential for many reasons: 1) exploring a new field a student may want to pursue, 2) gaining exposure to a specific industry and professionals within that industry, 3) enhancing skill-sets and resume, 4) providing a "foot in the door" for a solid job. An internship is a bit like dating. You first want to meet the girl and date her before deciding that she is the one. Sure you can get a divorce/ switch a career but it would be great to get it right on the first try. In short, internships are vital.
Who were some of your mentors?
I have many mentors. My mentors are in various industries and come from all walks of life. I think one thing they all have in common is that they are passionate, motivated, and are simply good people. I'm fortunate to know such great people. When choosing a mentor I think it is first important to decide why you want a mentor- everything else will flow into place. When you get a mentor make sure to always show gratitude. #