STUDENT JOURNALISTS
A Summer Reading Connection
By Tori Saltz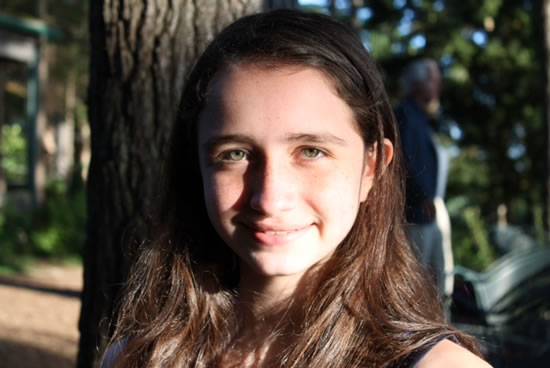 Over the summer I read many books. One of the books The Diary of a Young Girl by Anne Frank really stood out and was relatable to my family's history. The story takes place in the early 1940s, in Germany. A twelve-year-old girl receives a diary for her birthday and she names it Kitty. World War II breaks out and Anne and her family are forced into hiding because of their Jewish religion. Anne tells her diary frequently about the terrible conditions they have suffered, and the fear that they might be taken away by the Nazis and put in concentration camps.
Earlier in the year I visited Berlin, Germany to learn a little about my ancestors. Most of them were also German Jews and suffered similar conditions to the Frank family. In Berlin we visited a museum that used to be a place where a Jewish family had hidden from Hitler's army. It was very small and dark, made from wood that seemed to be falling apart. Many Jewish families, including Anne's, stayed in similar hideouts for multiple years. Anne is miserable, she tells Kitty how she doesn't understand that a year ago she was going to school as a normal girl. The uncertainty whether Hitler's army would find you was in some ways the worst part. They knew that if they were found, they would not live much longer. They would be brought to a camp and be killed or worked to death.
At the Jewish Museum in Berlin, my family and I went into a tall dark room. It was a copy of a room where Jews would be gassed, when they were no longer useful to the Nazis. The door closed and blended in with the wall. There was an opening in the ceiling, where the light peaked through, but the walls were slippery and slanted inwards, impossible to climb. It looked as if there was hope of escaping through the top, but as the Jews discovered, there was none.#
Tori Saltz is an 8th grader at the Nightingale Bamford School in New York City.