PROFILES IN MEDICINE
Dr. Richard Payne: Understanding Hospice Care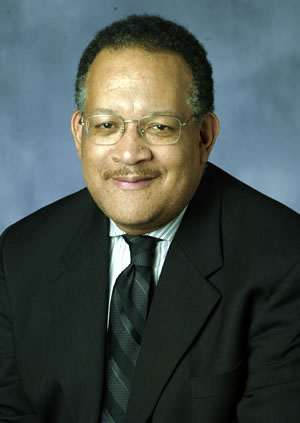 The over 35 pages of bibliography attached to the online curriculum vitae of Richard Payne, MD only hints at the rich diversity of his career as a specialist in numerous disciplines, particularly neuro-oncology and palliative care — not to mention his many related activities as a medical school professor, researcher, administrator, program director, board member and top-level federal consultant. But it is Dr. Payne's continuing work on pain relief for the terminally ill, most of them cancer patients, that is enhancing his already international reputation and putting him at the center of one of the most important medical movements and delivery approaches of our time — hospice.
A philosophical idea and procedural system that began in the UK in the mid-1950s, hospice was adapted to US standards in the 1970s, with unique American rules and regulations. Hospice involves not just medical and pharmacological treatment for the dying but provision for emotional and spiritual needs for both patients and their families — care, comfort, compassion. Despite the number of people who receive hospice care today as well as the widespread news of it during the AIDS epidemic, it is still poorly understood by many Americans, Dr. Payne points out. Data show that of all those eligible for hospice in this country, approximately two million people who have terminal or serious chronic conditions — including heart and kidney failure, lung and respiratory illness, as well as cancer — only 49-50 percent receive such care. Myths persist, Dr. Payne says, noting that many people see hospice only "as a place people go to die." A recent survey done at Duke University, where Dr. Payne is the Esther Colliflower Professor of Medicine and Divinity in the Department of Geriatrics at the Medical Center, showed that a third of North Carolina's elderly population when asked what they knew about hospice replied "little or nothing." He is concerned about the need to communicate better, to educate the general public. Dr. Payne also holds the John B. Francis Chair in Bioethics at the Center for Practical Bioethics in Kansas City.
"Hopsice" comes from Latin word "hospes" and traces to the Middle Ages when dying crusaders were tended to in special places. Some of the old religious and charitable connotations live on as part of the hospice philosophy and informing the best delivery systems. Defined in the US by Medicare and health insurance providers, hospice can be undertaken in a patient's home or in an inpatient facility, such as hospital or special institution. Whichever, the bottom line is that the hospice medical benefit requires that two medical specialists evaluate the patient and certify that he or she will live no longer than six months. And if a patient lives beyond that? There is provision for recertification, Dr. Payne says. Periodically, the Inspector General and those involved in the Medicare investment at the state level will do checks to ensure compliance. Technically, Dr. Payne adds, a patient has to agree to enter hospice care, and all hospice agencies must have a back up provision — licensed beds in hospitals — if the patient receiving hospice at home can no longer be managed effectively. He notes — a surprising statistic — that 80 percent of hospice is now at home. Why? It's less expensive, and family and friends can more easily be involved — in fact most hospice patients prefer to be cared for in the familiar surroundings of their home.
For Dr. Payne, hospice begins with discussion. He spends time with patients and their families to determine "what they need, what they value." His own approach is to suggest to the patient that hospice is where he or she can best be served. Of course, he knows that as with everything else, there are good hospices and bad hospices, regardless of whether the care is public or private. Both for-profit and not-for-profit hospice agencies must comply with government regulations under Medicare, but how does someone search for the good ones? It's not easy, Dr. Payne says, pointing out that neither federal nor state organizations yet have rating systems. But they both do have informative websites. He concedes, however, that some states need to update their Certification of Needs guidelines. Too few people know that hospice can be extended to patients suffering from illnesses other than cancer. Bad hospices, he says, are those whose main focus is on reimbursement. Good ones — and there are models in Florida, Washington DC and NY — (and in almost all states at this point) address the needs of both patients and families and try to integrate hospice into the surrounding community, attracting and training volunteers, providing resources for those who cannot afford them, and having on hand a team of health care aides, chaplains, social workers, in addition to doctors and nurses.
As an educator as well as medical expert, Dr. Payne cares deeply about compassionate advocacy and hopes more can be done in medical schools to encourage would-be specialists to enter this area. He understands the lure of glorified and high-paying and tech-related medical disciplines but likes to take "a less cynical" view of today's prospective doctors. His sense is that most students enter medical school with "idealistic and humanistic ideals" and want to make a difference. He also believes that they like "intellectual challenge," and, for sure, ministering to the terminally ill is, arguably, the most challenging of all. But the professions needs to "balance" the field to ensure that doctors who involve themselves in hospice care, as well as internal medicine, are fairly, competitively compensated. For sure, the jobs are there, "it's a growing field." #