THE ETHICS COLUMN:
The Dean and the Dolphins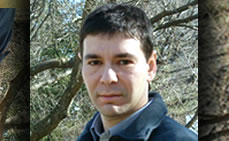 Psychiatrists from Mount Sinai's medical school provided the gravitas and Israeli dolphins the entertainment this past June as the UJA-Federation of New York's Mental Health Professionals Division honored Dennis S. Charney, the Dean of the Icahn School of Medicine, with its annual Mortimer J. Blumenthal Award. The award was presented by Wayne Goodman, chairman of Mount Sinai's psychiatry department, who previously studied under Charney at Yale. Scores of leading psychiatrist in the field attended the presentation at UJA's 59th Street headquarters. In recognition of Charney's research in the field — he is the co-author, with Steven M. Southwick of "Resilience: The Science of Mastering Life's Greatest Challenges" — the audience was treated to a private screening of "Dolphin Boy," an Israeli documentary about the use of dolphin-based therapy to treat post-traumatic stress disorder.
In accepting the award, Charney emphasized the importance of mentorship and the relationship between mentorship and resilience. He shared the inspiring story of Jerry White, a Brown University student who lost a leg to a landmine on a study abroad trip to Israel in 1984 and later went on to found the Landmine Survivors Network and to lead the International Campaign to Ban Landmines; White is currently Deputy Assistant Secretary of State. The key moment in White's recovery was an interaction with an Israeli soldier who had lost both legs, yet walked so well on prostheses that White could not tell. This mentor, who jokingly referred to White's below the knee amputation as being "like a nose cold," provided the support that White needed to rise above his misfortune. Charney expressed gratitude to his own mentors, including Professor George Heninger at Yale, who emphasized the importance of conducting research that "makes a difference in the lives of patients." Charney's own mentees, it was noted, now lead numerous psychiatric departments around the country. He and his wife of 46 years have five children — three health professionals and two lawyers — which, he quips, is "a good combination."
Charney also emphasized the resilience of populations, making special note of the phoenix-like resurgence of New York City after both the 9-11 terrorist attacks and the devastation of Hurricane Sandy. "What are the key factors that lead to a resilient community?" he asked. "Is there something about the people of New York that makes us resilient?" One possibility, Charney suggested, is that New York is a city of immigrants and the descendants of immigrants. His own family, he related, came from humble roots in Eastern Europe; his grandfather ran a butcher shop on Kingsbridge Road in the Bronx. Growing up, Charney dreamed of playing in the NBA. "I was not a particularly good student," he conceded. Even in medical school at Penn State, his initial goal had been to become a family doctor. The right mentor changed those plans. Anthony Kales, the Chairman of the Psychiatry Department, took Charney under his wing and launched him on a career path that would see the mentee rise to become a full professor at Yale and to run the National Institute of Mental Health's Mood and Anxiety Program. Charney came to Mount Sinai as Dean of Research in 2004 and was elevated to Dean of the Medical School in 2007. In addition to his work on resilience, Charney's cutting-edge research includes establishing clonidine as an effective treatment for opioid withdrawal and exploring the use of ketamine as a rapid-acting treatment for severe depression.
Following the screening of "Dolphin Boy," which narrates the recovery of an Arab-Israeli teenager, Morad, through the use of both a dolphin-based therapy program in Eilat and of a non-invasive, non-pharmacological treatment known as transcranial magnetic stimulation (TMS), producer-director Judith Manassen-Ramon answered questions about the making of the film. The documentary credits the dolphin program as playing an important role in fostering human resilience. Alas, none of the dolphins were able to appear in person to receive an award. #
Dolphins, depression, mental health, dolphin-based therapy, therapy, PTSD, Mental Health Professionals, Mount Sinai, Icahn School of Medicine, Dennis S. Charney, psychiatry, resilience, Dolphin Boy, PTSD, post-traumatic stress disorder, landmines, amputee, mentor
Dean Dennis S. Charney of the Icahn School of Medicine at Mount Sinai was honored by the UJA-Federation of New York for his psychiatric research and writing on resilience, among other topics.