GUEST EDITORIAL
A Glimpse into the Future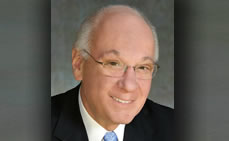 This past June I ended my fourteen years as Chancellor of The City University of New York. In 1991, when I was appointed by the CUNY Board of Trustees, I had limited appreciation of the impact one might have on the future direction of this great university. But with the support of CUNY board chair and former Yale University President Benno Schmidt and the rest of the board, we were able to make targeted investments and enact policies that have strengthened the very fabric of the University.
Of course with the size and complexity of CUNY one needs smart and dedicated partners to push for change and to execute smartly at every stage. Fortunately we were able to appoint strong campus presidents, collaborate with faculty and students and receive support from all levels of government. These along with my talented line cabinet are the true guardians of CUNY's stature today. Not surprising there are voices of dissent for some of what we have enacted; after all this is a university and on balance this is a good thing.
With more rigorous admission and graduation standards, new professional schools, an honors college, a new community college, a decade of significant investment in the sciences, new facilities designed and constructed throughout CUNY and fundraising at an all time high, there is much to celebrate. While all of this has given me much joy I cannot be more pleased than with the rebuilding of the full time faculty, which suffered greatly during the seventies and eighties. This along with record student enrollment reflecting the rich diversity of NYC and our continuing to work closely with the DOE, portends good things ahead for public higher education if we stay vigilant to the changing demands of society.
I deeply believe that the future of our country will in large part be determined by how well we educate our people. As in all competition there will be winners and those that will lag behind. In the short run I see little relief from the stresses Imposed especially on state universities because of demands for keeping tuition affordable and the competing demands that state and local governments have. I think it is fair to conclude that, at least on the operating side, most state governments do not see supporting their universities as their highest priority believing that these institutions have sources of revenue that few other agencies have. In part there is some truth to such a conclusion, but it is highly exaggerated given the times we live in. So what are universities to do given these realities? An answer that I subscribe to, is the utilization of digital platforms for delivering content.
This issue of Education Update is largely devoted to the questions that will need to be understood as we educators embrace new approaches to learning. There are deep cognitive questions that need investigation, better understanding of the technology involved, new financial systems that need development as well as engagement with faculty governance and unions. If I were still CUNY's Chancellor I would spend much time thinking about these next big ideas, but alas it will wait for my successor. #
Matthew Goldstein is the former chancellor of The City University of New York.