Queensborough Academies: Expanding the Mission of Holistic Education at the Community College Level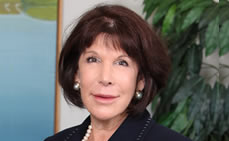 At Queensborough Community College, we are dedicated to helping our students obtain their Associate degrees by offering individualized academic support, small classes, outstanding faculty and research opportunities. Students who earn an Associate degree are more likely to obtain a Baccalaureate degree, receive scholarships and pursue promising careers.
In fact, according to research conducted in August by the National Student Clearinghouse® Research Center™, over 60 percent of students transferring from a two-year college go on to complete four-year degrees.
This underlines the importance of an engaged, enriched and intellectual experience for students throughout their academic careers at the community college level.
To that end, Queensborough Community College is launching a major academic initiative, the Queensborough Academies, beginning in the fall of 2013.
The initiative is built on our acclaimed Freshman Academies — an institution-wide program launched in 2009 for all full-time, first-time freshman to support better capability to complete their degree for the first year, up to thirty credits. The programs' ambitious scale and positive impact on student success led to Queensborough's designation in 2010 as an Association of American Colleges and Universities (AAC&U) "Roadmap" campus—one of twelve community colleges nationwide recognized for their work in supporting student achievement.
We have restructured and expanded the Freshman Academies to include all full-time students, in all areas of study, for their entire academic career at Queensborough—one of the few community colleges in the country offering such a program on this scale.
Every full-time student will become part of one of Queensborough's five Academies: Business; Liberal Arts (including Education and Criminal Justice); Health Related Sciences; Visual and Performing Arts (VAPA); and Science, Technology, Engineering and Mathematics (STEM).
Additionally, every full-time student will be assigned an Academy Adviser who will be their personal guide throughout their college career at Queensborough. Interwoven into the multi-faceted initiative is an intrusive support system which acts as an early alert tool to help advisers intervene when students experience challenges in their studies. Resources, including free tutoring, counseling and supplemental advising are among the many personalized student services offered at the College. The Queensborough Academies will also provide greater social and academic integration; as well as the broadened scope of High Impact Learning Experiences, nationally recognized as best practices in higher education.
Innovations in High Impact Learning Experiences at Queensborough have received widespread acclaim. In 2011 and 2012, Queensborough was the sole community college to participate at the Association of American Colleges and Universities (AAC&U) annual "Institute on High Impact Practices and Student Success."
The conference provided an opportunity to share what Queensborough has learned regarding activities and strategies that engage students—particularly those from communities historically underserved by higher education—and are effective at producing measurable learning outcomes.
In January, the Freshman Academies was selected as a 2013 Bellwether finalist in three categories: Instructional Programs and Services; Planning, Governance and Finance; and Workforce Development. Queensborough was among 30 finalists from nearly 250 community college applications nationwide. The annual Bellwether awards recognize outstanding and innovative programs and practices that are leading community colleges into the future.
Indeed, the transformational Freshman Academies has paved the way for the Queensborough Academies to foster the ultimate goal of higher retention and graduation rates.
What was once a vision has grown into a robust, holistic approach to student development and the undergraduate experience that inspires our students to learn, dream and succeed.
Dr. Diane B. Call is president of Queensborough Community College, a College of The City University of New York (CUNY)