YOUNG WRITERS


Posse Foundation Boosts College Success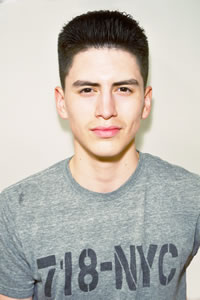 "I never would have dropped out of college if I had my Posse with me." These are the words from a college student that sparked a movement.
President and founder, Deborah Bial started the Posse Foundation in 1989 with the program's first university partner in Vanderbilt University. After four successful years on campus, the five students graduated with honors. Now, students are placed in supportive, multicultural" teams of ten students to each college.
The Posse Foundation has recruited and trained 4,884 public high school students in major cities. New York, Chicago, Atlanta, Boston, Washington DC, Houston, New Orleans, Miami, and Los Angeles are the nine cities that train future leaders on campuses of prestigious institutions of higher learning. Guidance counselors, alumni and or community leaders nominate students from the cities. Any high school or community-based organization in any of Posse's nine cities can become eligible to nominate students for the Posse Scholarship. After being nominated, a Dynamic Assessment Process (DAP) is conducted with the high school students. The process is comprised of three parts: large group interviews comprised of about 100 students each, one individual interview with two Posse employees and one group interview with about 20 students, Posse staff, and University partners. The process is about as common as an affordable store on Fifth Avenue. The first interview includes a room full of insightful, intelligent, eager-to-learn, legitimately fascinating students.
If chosen out of the thousands of nominees, admitted students are required to take part in Posse's Pre-Collegiate program where students attend weekly workshops and training sessions with Posse staff trainers and their Posse peers. These sessions are rooted in bringing about team building and group support, cross-cultural communication, leadership and it helps and encourages the students to become active agents of change on campus and facilitate the students to help each other achieve academic excellence and success. On campus, students participate in the Campus Program where they meet with a Posse mentor weekly as a team and with each Scholar individually every two weeks during the first two years in college. After their four years, students have a great resource in Posse's Career program. Comprised of over 150 career partners, the Career Program offers Posse scholars, internships and jobs in highly competitive and career-enhancing positions ranging from companies like JP Morgan to Google to The Associated Press.
The students put the full-tuition scholarship to good use. To date, Posse scholars have maintained a 90 percent graduation rate, far above the national average of about 40 percent. The Posse Foundation finds the students who are overlooked by traditional college selection processes and gives them the tools to become future leaders in our world.#
Wagner Mendoza is a senior at the Renaissance Charter School in NY, attended summer college at Syracuse University in 2013.