LAW & EDUCATION
U.S. Department of Education Guidelines Following Determination of Fisher v. University of Texas at Austin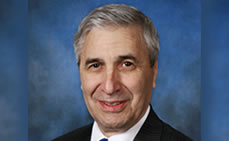 In the previous issue of Education Update, I discussed the Supreme Court's decision in Fisher v. University of Texas at Austin, which was handed down on June 24, 2013. On September 27, 2013, the U.S. Department of Justice and the U.S. Department of Education issued a "Dear Colleague letter" and a Q and A concerning the Fisher decision.
As set forth in the Dear Colleague letter, "[T]he Supreme Court has said "attaining a diverse student body is at the heart of [a university's] proper institutional mission." The Departments of Education and Justice agree, and continue to, "strongly support diversity in higher education. Racially-diverse educational environments help to prepare students to succeed in our increasingly diverse nation." The letter then stated that the joint guidance documents issued by the DOJ and the DOE in 2011, entitled: "Guidance on the Voluntary Use of Race to Achieve Diversity in Postsecondary Education" and "Guidance on the Voluntary Use of Race to Achieve Diversity and Avoid Racial Isolation in Elementary and Secondary Schools," continue to remain in effect. Moreover, the DOJ and the DOE were simultaneously joint, issuing "Questions and Answers" to assist institutions in their implementing lawful programs consistent with the Fisher decision.
The accompanying Q and A (which, in essence, said that nothing has been changed by the Fisher decision) then set forth and responded to seven related questions.
First, the DOJ and the DOE affirmatively recognized that institutions of higher education could continue to take steps to achieve a racially and ethnically diverse student body.
Second, the Q & A reiterated that the Supreme Court did not invalidate the use of race as a factor in admissions, nor did it change the standard of "strict scrutiny," that courts should apply in evaluating an admissions program. As I previously wrote, the strict scrutiny standard imposes a difficult burden on the institution and requires that the institution affirmatively demonstrate to the court that the consideration of race is as narrowly tailored as possible to meet the compelling interest in diversity, and that available and workable race-neutral alternatives are not sufficient. The Q and A specifically noted that Fisher did not address an institution's ability to promote diversity through other efforts that do not consider race, such as engaging in targeted outreach and recruitment or partnering with high schools through "pipeline programs", thus implicitly suggesting that, if possible, these alternative avenues to obtaining diversity be considered.
Third, the Q&A reiterated that institutions and K-12 school districts may continue to rely on the prior guidance documents issued in 2011 by the DOJ and the DOE, and that the agencies welcomed questions concerning the application of the issued guidance documents.
The 2011 Guidance issued for Elementary and Secondary Schools deserves a re-reading, in that it contains a checklist of key steps for school districts to consider when seeking to achieve diversity. #
Arthur Katz is a member of the law firm of Otterbourg, Steindler, Houston & Rosen, P.C.