GUEST EDITORIAL
The Birth of Lincoln Center Education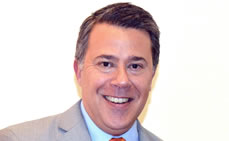 When I arrived at Lincoln Center a little more than a year ago, I was given the once-in-a-lifetime challenge to rethink the world's leading performing arts center's impact on students, teachers and life-long learners around the globe. In the past twelve months, we have refocused our mission, expanded our reach, and united our staff behind the passion necessary to reach as many children as possible. As we embarked on this exciting journey, I knew we had to start with something that would clarify our redefined purpose – and what better, more powerful signifier exists than a name?
So we became Lincoln Center Education. As I often say, our goal is not to develop the next generation of great artists, but rather to guarantee that every child has the tools to think like an artist. This process, both creative and disciplined, cultivates a skill set indispensable for the 21st century: problem solving, collaboration, communication, imagination, perseverance, and creativity. With the world-class resources of Lincoln Center, a dedication to excellence, and a talented staff and board, we equip children for success in their careers and inspire them to serve as active participants in their communities. It is with this dedication in mind that we arrived at our tagline: "Helping young minds perform in a dynamic world."
By inviting you to disseminate this information within your networks, it is my expectation that Lincoln Center Education becomes a standard and a resource for what is possible in the arts education community. My wish for Lincoln Center Education isn't for it to just live up to my expectations – but to live up to yours.
For further info please see www.lincolncentereducation.org. #
Russell Granet is the Executive Director of the Lincoln Center Education.