Marymount Students Follow the Path of President Jimmy Carter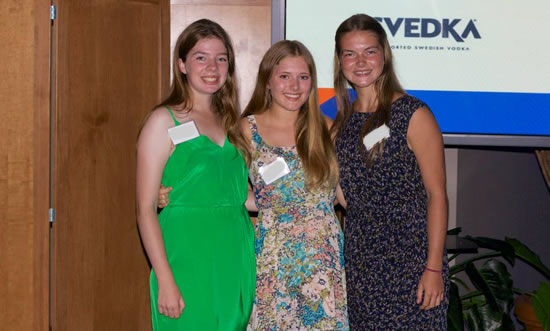 Education Update was recently invited to attend the Inaugural Children of Promise Celebration (CPNYC). The CPNYC mission is to embrace and empower children of incarcerated parents.
In the past 5 years, Children of Promise, which started as a small community based non-profit, has become a growing organization that serves over 500 children and families. It is currently offering enrichment and mentorship to over 200 NYC youth, and has garnered the title of New York City's only community based licensed mental health clinic centrally focused on our forgotten children.
Three young students from the esteemed Marymount preparatory high school in NYC, Lauren, Nicole and Nora created an award-winning Stand Up for our Beliefs presentation for a school thesis competition on Children of Promise, NYC. Their presentation was so compelling and well produced that they won a $5000 award for CPNYC.
Kudos to the organization and to the students who serve as a role model for volunteering and performing service to the community in the model of former President Jimmy Carter and first lady Rosalynn.#