GUEST EDITORIAL
Tragic Shooting in Connecticut
By Harold Koplewicz, MD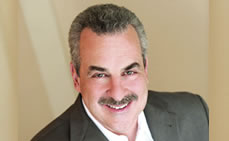 Weeks after the tragic shootings at Sandy Hook Elementary School, we still have no idea what might motivate a young man to open fire on first graders and the teachers trying desperately to save their students. We will probably never know. But as details slowly emerge about Adam Lanza and his family, we are getting glimpses of a mother and child locked in a struggle with psychiatric illness that left a young man severely troubled.
We don't yet know what Lanza's diagnosis was, or if he even had a diagnosis. Blaming a particular disorder for his behavior is pointless and unfair, but we hope this tragedy can become an occasion to discuss the change we need to bring to the treatment of psychiatric disorders. While mental illness very rarely leads to premeditated violence, untreated mental illness often leads to disruptive or explosive behavior that puts tremendous stress on parents and siblings, as well as classroom teachers.
And it leads to isolation and frustration of the kind that drove a mom named Liza Long to write a piece called "I Am Adam Lanza's Mother," which has gone viral on the Web. Her son has threatened to take her life and to take his own, and has been arrested and hospitalized numerous times. "We still don't know what's wrong with Michael," she writes. "Autism spectrum, ADHD, oppositional defiant or intermittent explosive disorder have all been tossed around at various meetings." We don't know if Nancy Lanza was afraid of her son, but we do know, from friends and acquaintances, that she struggled to get help for him.
Unfortunately, Liza's story is not unusual. Some 15 million young people in the U.S. have a psychiatric disorder — and less than half will get any attention. There are three main reasons this public health problem exists: shame and stigma keep families from seeking help early on; institutional barriers limit access to mental health care; and there is not enough research focused on developing innovative, evidence-based treatments.
Instead of getting kids — and their desperate parents — the help they need, we often place the blame on parents, teachers, the media, or the children themselves. We speculate freely about things like diet or immunizations being contributing factors.
The bottom line is this: we simply don't treat disorders that occur from the neck up with the same respect, compassion and scientific rigor as disorders that occur in any other part of the body. And we won't be able to change that until we are able to de-stigmatize psychiatric and learning disorders.
Difficulty getting access to care is another big reason why psychiatric disorders in children and teens often go untreated. Health insurance often pays only a fraction of the cost of the outpatient services, and may not cover the intensive behavioral interventions that are proving to be effective for dealing with many disruptive behaviors in young children. There are just 7,500 practicing child and adolescent psychiatrists in the whole U.S. — far fewer than are needed. Those who do practice are often forced because of managed care to limit patients to cursory 15-minute medication management visits, ignoring the more time-consuming behavioral treatments and psychosocial interventions that could be life changing.
Then there is the lack of innovative treatments on the medication side; we haven't seen a truly new, original drug for childhood psychiatric disorders since Prozac was released in the 1980s.
While mass shootings are rare, the pain of untreated psychiatric disorders is common and the social cost quite steep. These children are more likely to have academic failure, drop out of school, use illicit drugs, be a bully and be bullied, and have interactions with the legal system than typical kids. Teachers know first hand how disruptive children with emotional problems can be to an entire classroom and how difficult it can be to get these children effective treatment.
We are scared of illness we don't understand. Fifty years ago we were afraid of cancer. Twenty-five years ago it was AIDS. Now it's time to understand mental illness for what it is: disease of the brain. We need to spread the word. We need to start training more professionals on evidenced-based psychosocial interventions and treatments. And we need more investment in research so we're able to identify biological markers of risk, improve diagnosis and test whether treatments are effective by tracking real changes in the brain.
None of this is easy. But talking about children's mental health is doable, developing new treatments is essential and science is critical if we want our children to have healthy, enjoyable and productive lives — and if we want to give parents like Liza Long and her family the help they need and deserve. #
Harold S. Koplewicz, M.D., is a leading child and adolescent psychiatrist and the president of the Child Mind Institute. For more information, go to childmind.org, which also offers a wealth of information on childhood psychiatric and learning disorders.