THE ETHICS COLUMN
Resetting the Artificial Biological Clock
By Jacob M. Appel, M.D., J.D.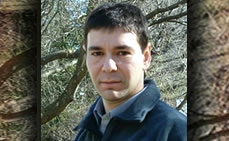 Since the birth of the first "test tube" baby, Louise Brown in 1978, in-vitro fertilization has become increasingly widespread. More than four million children have now been created as a result of the process. In New York City, IVF is a staple of the reproductive arsenal for many couples, both gay and straight, and for a sizeable number of single professional women. Unfortunately, despite these technological advances that could liberate women from their proverbial "biological clocks," prospective mothers continue to face gender-based age discrimination at fertility clinics.
No laws in the United States place any upper age limit on IVF treatments — unlike in Western Europe, where several nations limit IVF to women under 50. In practice, however, many American reproductive medicine specialists and clinics unilaterally impose their own age limits on prospective female patients. If these specialists imposed their caps for purely medical reasons — for example, because they feared pregnancy in one's 50s was inherently much more dangerous than pregnancy in one's 40s — that would pose a challenging ethical dilemma.
How much risk, society might ask, should we allow an older woman to assume in order to achieve motherhood? And is that a decision for her or for her doctors? Similarly, if the concern were for the baby's health, these specialists might have a plausible concern. Alas, since older women usually use donor eggs from younger females, the risks of genetic defects in such babies are actually lower than in the general population. The real reason that many physicians and clinics impose these limits is that they simply believe 55 is "too old" for motherhood.
Note that I wrote "motherhood" — not parenthood. To my knowledge, few — if any — of these specialists or clinics place similar limits on the age of prospective fathers. In fact, these same clinics often use the sperm of older male partners to inseminate younger women, even though older paternal age has been associated with diseases such as schizophrenia and autism in offspring. In other words, a 55-year-old woman with a 40-year-old husband will frequently be refused IVF, while a 49-year-old woman with a 75-year-old husband will not.
Although the American Society for Reproductive Medicine issued a statement in 1996 finding "no medical or ethical reason" to object to post-menopausal IVF in all cases, many OBGYNs impose their own moral standards with impunity. Ironically, some specialists even defend this distinction on the grounds that it is "unnatural" for women to give birth beyond a certain age.
The reality is that discrimination against older would-be mothers reflects a much broader and pernicious double standard: The same critics who find motherhood past 55 morally objectionable are merely amused when Strom Thurmond fathers a child at 75 or Tony Randall enters parenthood at 78.
At its best, IVF should be used as a tool to increase reproductive equality — not to diminish it. If society wishes to limit IVF to younger parents, the rules should apply to both fathers and mothers. #