Upcoming Seminar: 'On the Shoulders of Giants'
By Harold S. Koplewicz, MD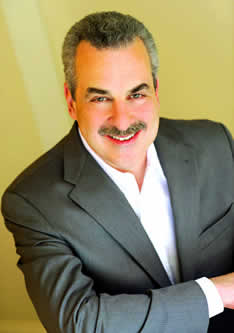 Harold S. Koplewicz, MD
The "lazy days of summer" are packed with activity at the Child Mind Institute. Advancing the science of brain development and translating that work into better diagnosis and treatment of psychiatric and learning disorders is central to our mission, and we're excited to announce that we're launching our new Center for the Developing Brain on August 15.
Joining us that day will be its founding director, Michael P. Milham, MD, PhD. An internationally recognized neuroscience researcher and a gifted and caring clinician, Dr. Milham comes to the Child Mind Institute after holding the Leon Levy assistant professorship of child and adolescent psychiatry at the NYU School of Medicine, and the associate directorship of the Phyllis Green and Randolph Cowen Institute for Pediatric Neuroscience at the NYU Child Study Center. He is also a research psychiatrist at the Nathan S. Kline Institute for Psychiatric Research of the New York State Office of Mental Health.
As the founder of the International Neuroimaging Data-sharing Initiative (INDI), Dr. Milham has established a model that encourages researchers to share data prospectively — before it is examined or published — which accelerates the pace of research exponentially. The Center will expand on this model, gathering and disseminating brain imaging scans and other data from many children, all over the world, to uncover the concrete brain changes that occur in kids with psychiatric and learning disorders.
To see for yourselves why we're so thrilled that Dr. Milham will be joining us — and to hear from him and some of his peers — I urge you to attend our first scientific seminar, On the Shoulders of Giants, on September 14 at the New York Academy of Medicine. Speakers include 2011 Distinguished Scientist award recipients Jerome Kagan, PhD, and Judith Rapoport, MD, and their protégés, including Dr. Milham. The first portion of the event will include talks on a wide range of intriguing topics in neuroscience and pediatric psychiatry. The second part is a more informal roundtable discussion with Drs. Kagan and Rapoport, geared at enlightening students of all ages about the path ahead of them. Barbara Walters has been invited to moderate this session.
The Center for the Developing Brain represents a new phase both in the growth of the Child Mind Institute and in our pursuit of a world where no child suffers from mental illness. I am happy to be able to share this news with you, and I hope you will consider supporting this endeavor.
Dr. Koplewicz is the president of the Child Mind Institute.